Serving Raleigh, Apex, Cary, and Holly Springs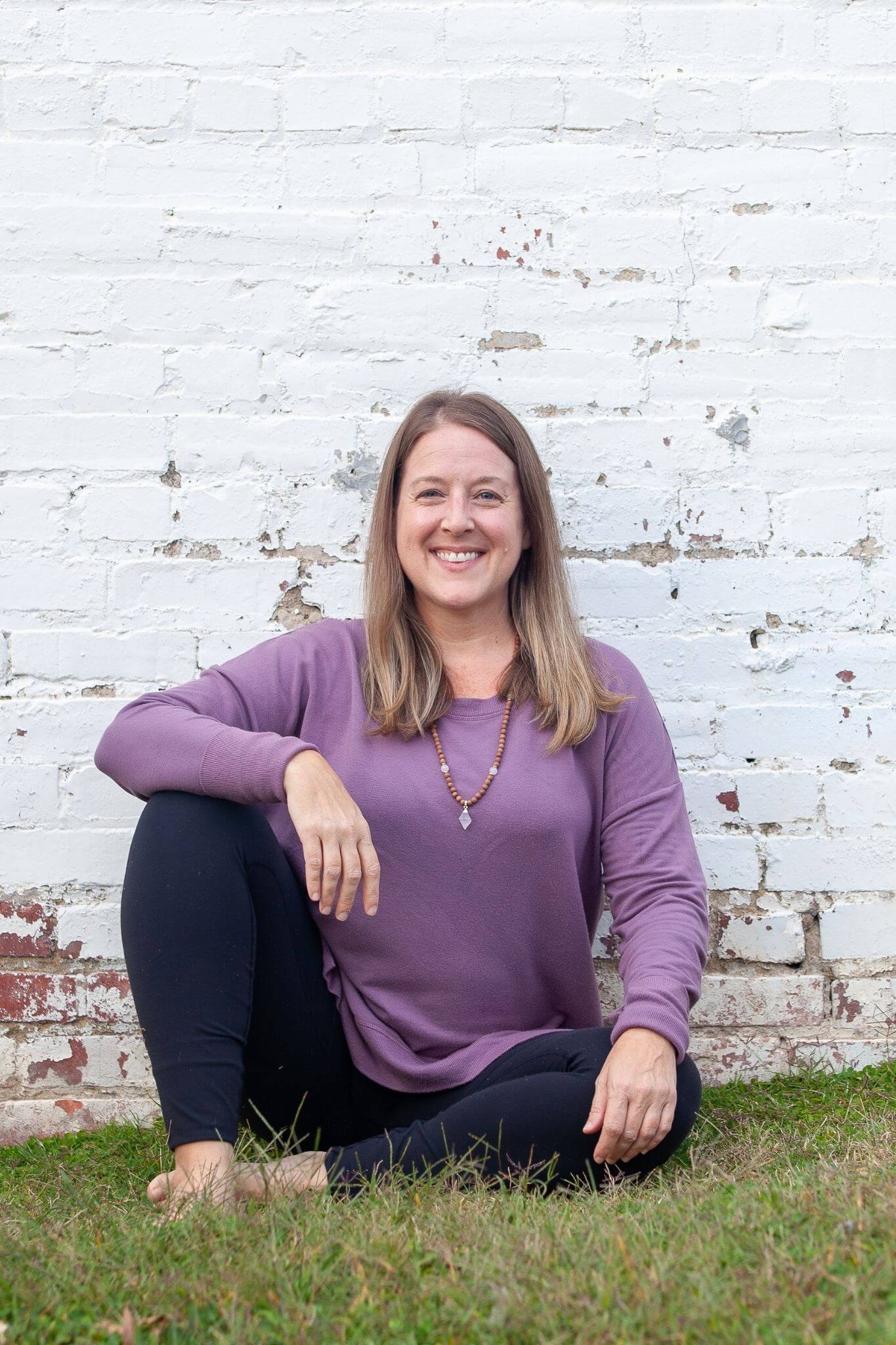 Private Yoga Classes delivered
Busy schedules and complicated group classes at a studio don't have to hold you back from enjoying the benefits of yoga.
Yoga in the Triangle offers private, personalized yoga classes where it's convenient for you – in your home or workplace – reducing schedule conflicts, commute time, and stress.
Private yoga and office yoga classes are both available virtually.

The benefits of
yoga on you
r schedule
I'm Tiffany Candioti, Registered Yoga Teacher. As a private yoga teacher, I travel to your home or office and set up a yoga "studio" in a space that works for you.
If you schedule a virtual yoga class, I'll recommend yoga props and help you set up your space. With virtual video calls, I can see you, discuss your specific needs, adjust your alignment and give you cues for your personal yoga practice.
All you have to do is open your door or turn on your computer!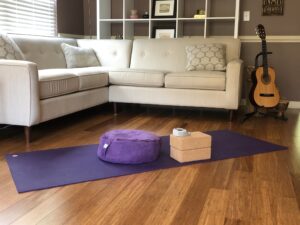 Private Yoga
Yoga in the Triangle founder and private yoga teacher Tiffany Candioti brings the yoga studio to you, with private yoga sessions taught right in your home or virtually. Each session is personalized based on your comfort and experience level. Private at-home yoga is perfect for work-at-home professionals, expecting mothers, retirees, and busy parents.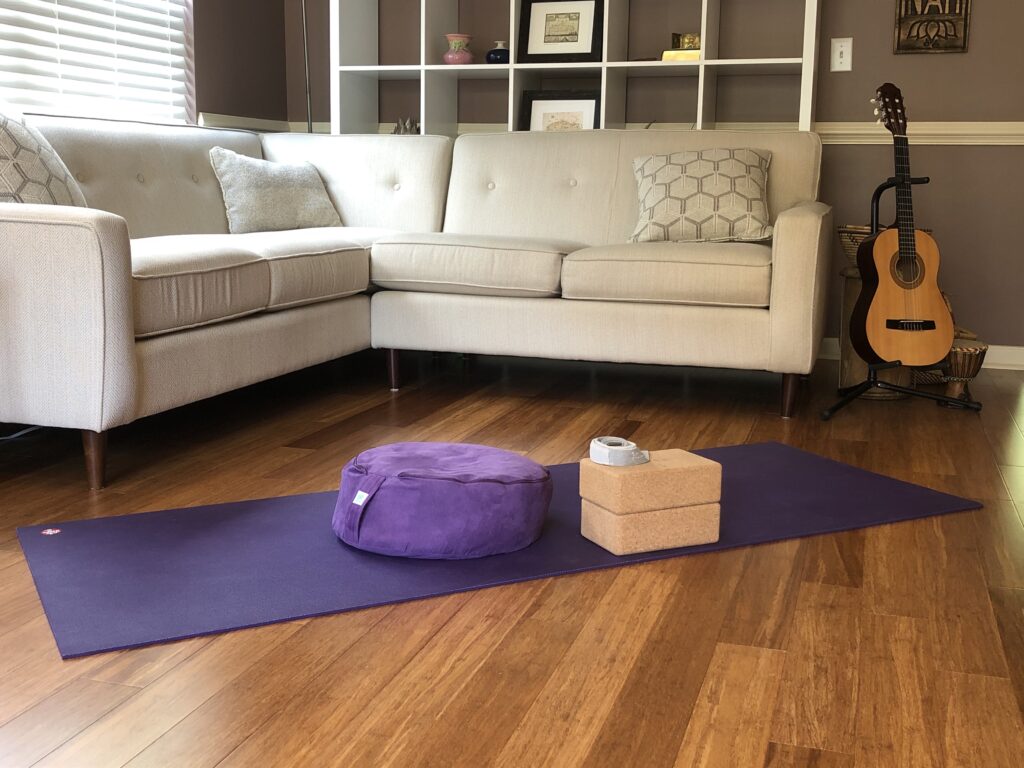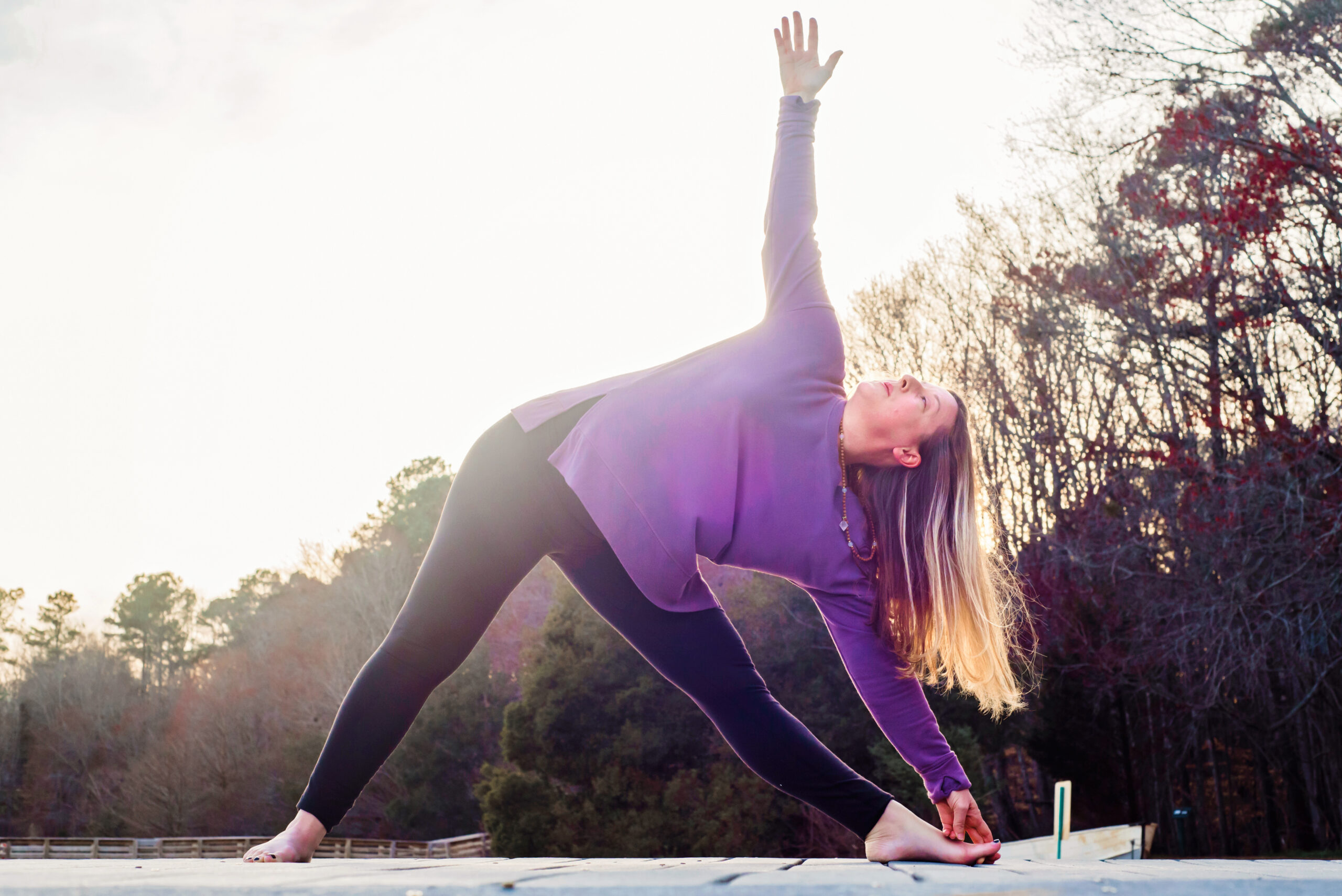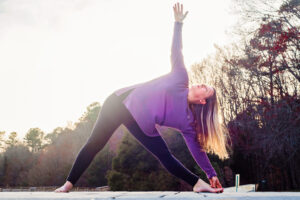 Meet Your Yoga Teacher
Tiffany Candioti is the founder and lead instructor of Yoga in the Triangle, teaching private, professional yoga classes in your home or office.
With her experience and training, she has developed a teaching approach that blends knowledge of the traditional yoga practice with the concerns of the modern world, addressing the physical and mental challenges that come from stress, sitting, and commuting.
"Tiffany is a wonderful teacher! She is very good about giving options for beginners and advanced users. Her classes always leave me relaxed!"
-Jessica P.
"I've taken a lot of yoga classes and Tiffany has a great style of teaching that I prefer (and is hard to find!). Her presence brings a sense of calm, but she is also instructive so you can learn as you go. If you're new to yoga or have other physical limitations, she does a great job of providing modifications to poses. I have been to yoga classes where I felt more stressed at the end of the class because I felt I couldn't keep up, so I appreciate that she has the talent to correct your pose or offer alternatives without interrupting the natural flow of the class. I highly recommend her!"
-Kathleen C.
"I am a woman of a certain age and Tiffany came into my life when I was struggling with a frozen shoulder. I also needed to give my body some TLC. She helped me create a yoga practice with modifications accommodating the stiffness in my shoulder. I create her with my being able to now move without stiffness or pain. She is kind, patient and oh so knowledgeable."
-Toni J.
"Amazing teacher! Tiffany led us through an easy and accessible yoga session that felt like I had been through a regular yoga practice in only 30 minutes at my own work desk. With a busy law office, working with survivors of various trauma, we unconsciously take on a lot of stress and anxiety around here. The exercises helped our whole team to calm, feel more grounded, and also feel more connected. THANK YOU!"
-Vanessa F.
"I enjoyed meeting Tiffany for our yoga class today, she was personable, understood my needs and customized my yoga experience to fit my needs and knee injury. I would strongly recommend Tiffany!"
-Monica B.